প্রিন্ট এর তারিখঃ ডিসেম্বর ৬, ২০২৩, ৪:৫৯ পি.এম || প্রকাশের তারিখঃ জানুয়ারী ২৮, ২০২৩, ৯:২৪ পি.এম
100 ball cricket tournament ends in Rajnagar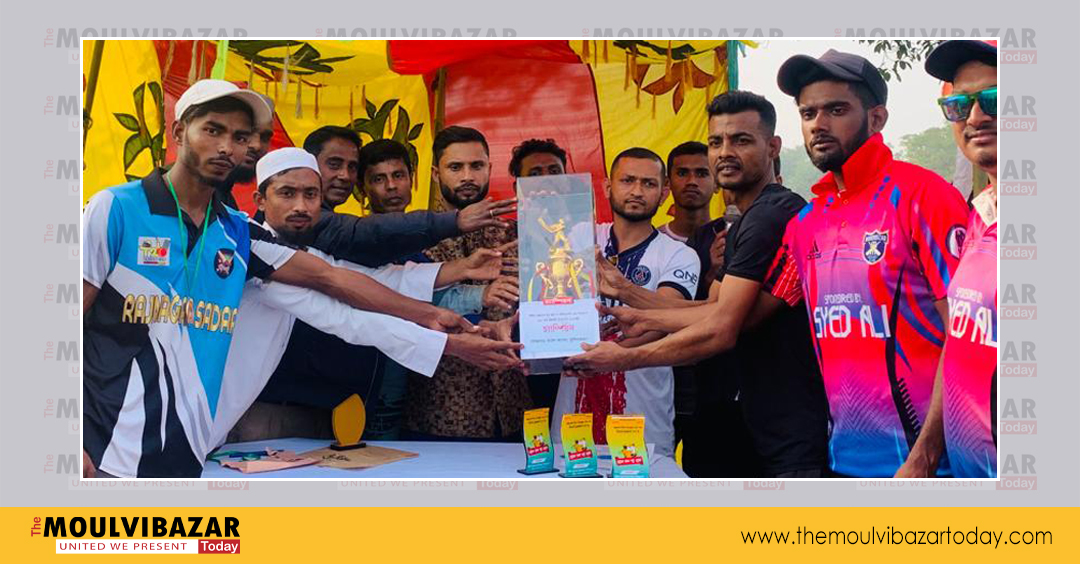 100 Ball Cricket Tournament-2023 ended in Rajnagar, Moulvibazar through the final. Cricket Club Munsibazar became the champion after defeating Creek Express Mahasahasr in the final.
The final match of the tournament was organized by Dakshin Bhujball Youth Welfare Foundation on Saturday (January 28) at Dashpara Eidgah ground in Rajnagar.
Ward No. 3 UP member Atik Rahman and former member Moin Uddin Chowdhury distributed prizes as guests in the final.
Foundation's President Md Muzahid Ali, Vice President Abul Kalam, General Secretary Sadik Rahman, Vice Secretary Abdullah Tarek, Vice Sports Editor Atif Hasan Emdad and all members were present.
Crick Express Mahasahasharo was sent to bat first. They scored 158 runs for 7 wickets. Kamrul scored 74 runs with 8 sixes and 4 boundaries.
Later, Cricket Club Munsibazar went down to bat in response to 159 runs and won by 6 wickets. For the team, Rahel scored 22, Santush 44, Rijon 21* and Nahid 31*.
TMT/Kamran/Sadi
---
Syed Mujtaba Ali Road, Moulvibazar-3200

©2023 The Moulvibazar Today