প্রিন্ট এর তারিখঃ ডিসেম্বর ৬, ২০২৩, ১১:৩৩ এ.এম || প্রকাশের তারিখঃ ডিসেম্বর ১৫, ২০২২, ১:০০ পি.এম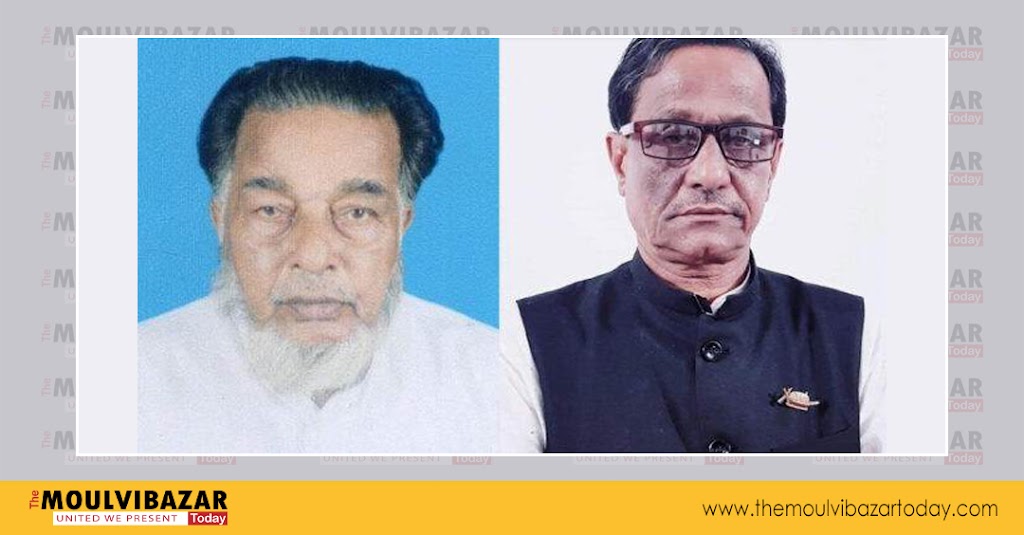 Upazila Awami League's 71-member executive committee has been approved in Rajnagar of Moulvibazar. Azad Mia Chowdhury (Imani Mia) has been made the president and Milan Bakht is the general secretary of the committee.
Earlier, on December 7, 2019, a partial committee was given to former upazila chairman Alhaj Michbahuddoza Velai Mia as president and Mansurnagar UP chairman Milon Bakht as general secretary through the upazila Awami League conference. Later, when Michabahuddoza Velai Mia died on March 24, 2021, the general secretary worked alone to implement the political program of the party.
The committee signed by Moulvibazar district Awami League president Nesar Ahmad and general secretary Michbahur Rahman was released on Tuesday (December 13).
Other posts on the committee are those who:
Abdul Waheed Bachchu, Zahirul Islam Muyub, Faisal Ahmad, heroic freedom fighters Soyful Alam, Fazlu Khan, Azizur Rahman Khan (Taskir), Mahmudur Rahman, Zahirul Islam, Farzan Ahmad on the post of vice president.
Badrul Hossain, Saheduzzaman Ansari Monai, and Salek Mia as joint general secretaries.
Law Affairs Secretary Advocate Banmali Nandi, Agriculture and Cooperative Affairs Secretary Mujahidul Islam, Information and Research Secretary Muhim De Madhu, Relief and Social Welfare Secretary Obaidur Rahman Diplu, Office Secretary Ankar Khan, Religion Affairs Secretary Abdul Jalil Shaheen, Publicity and Publications Secretary Rezaul Karim Sohel, Forest and Environment Affairs Secretary Mahmud Uddin, Science and Technology Affairs Secretary Kamruzzaman Kamru, Women Affairs Secretary Parveen Akhter Bakht, Liberation War Affairs Secretary freedom fighter Sajal Chakraborty, Youth and Sports Affairs Secretary Shah Pablu, Education and Human Resource Affairs Secretary Sohel Ahmed (Kamarchak), Labor Secretary Shyamlal Kalwar Mukuzia, Culture Secretary Durga Deb, Health and Population Affairs Secretary Tajul Islam.
Nazmul Haque Selim, Ehteshamul Haque Sajjad, and Shamsudduha Rukon as organizing secretaries.
Co-Office Secretary Nurul Islam, Co-Promotion and Publication Secretary Shahjahan, Treasurer Shahid Baks.
Mobashvir Mia, Samchur Noor Azad, Md. Shahjahan Khan, Gani Mia, Basharat Ali, Saidul Islam Bachchu, Abdul Mukit, Digendra Chandra Sarkar (Chanchal), Sadiqur Rahman, Satir Mia, Tipu Khan, Sirajul Islam Chana, Shah Shahiduzzaman Salik, Nakul Chandra Das, Akmal Hossain, Abdur Rahman Mona, Mirfaz Mia, Raja Mia, M Sohel Alam (Uttorvag), Zaheed Ahmed (Fatepur), Hussain Ali, freedom fighter Parimal Das, Abdul Manaf, Lutfur Rahman Lebu, Mizanur Rahman, Naior Mia, Achab Ali, Liaquat Ali, Ali Newaz, Mahmud Mia, Michbahur Rahman Michba, Abdul Latif, Abdur Rakib Sumon, Juned Hossain Kuti, Renu Mia are the members.
TMT/Mohammad Mubin Khan