প্রিন্ট এর তারিখঃ ডিসেম্বর ৬, ২০২৩, ৫:৫০ এ.এম || প্রকাশের তারিখঃ ফেব্রুয়ারী ১৫, ২০২৩, ১১:৩৭ পি.এম
Coke Studio's 'Murir Tin': Million views on the first day!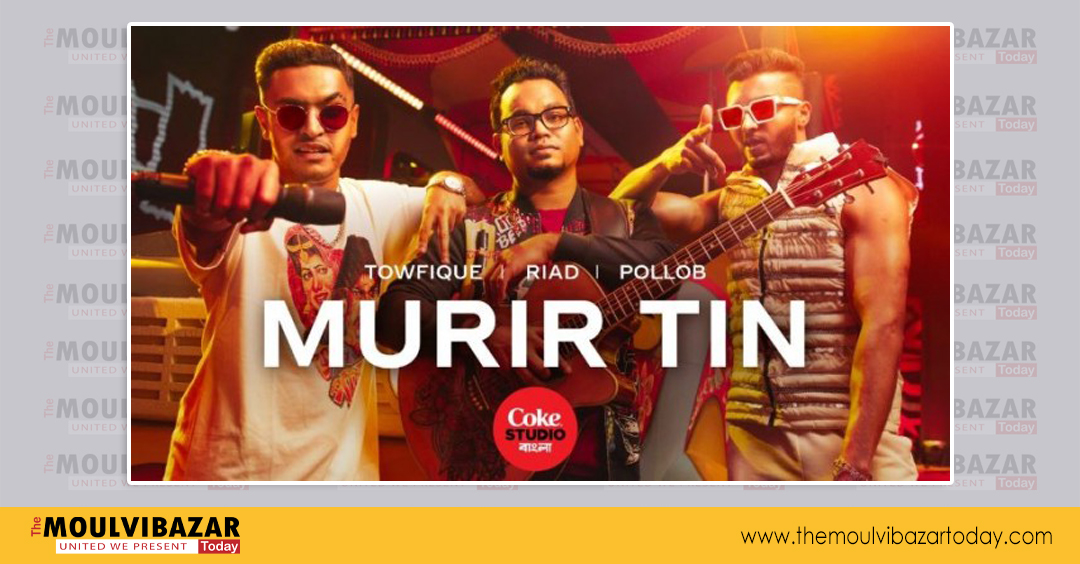 Coke Studio Bangla's second season's first song 'Murir Tin' has been released. The song crossed a million views within 24 hours of its release on YouTube.
Coca-Cola's international music arrangement Coke Studio's Bangladeshi version releases a music video featuring the regional languages ​​of Chittagong, Sylhet and Khulna.
The song was released through a special exhibition simultaneously in six places of four divisions namely Dhaka, Chittagong, Khulna and Sylhet.
Another common name of local bus in Chittagong is 'Murir Tin'. The story of youngsters stuck in a jam comes to light in this fun, soulful song. Three talented artists Riyad Hasan, Taufiq Ahmed and Shudipto Shaheen Choudhury (Pollob Vai ) performed in this song.
Coke Studio Bangla's music producer Shayan Chowdhury Arnab said, " 'Murir Tin' is a amusing and lively song. We wanted to start the second season with such a song. It was a wonderful experience working with these young, talented artists. We hope the audience will like the song and stay with us throughout the year."
Murir tin is mainly sung in Chittagong's regional language or Chittagonian . This language is spoken by 16 million people is also one of the oldest languages ​​of the country. The song is being aired in the month of February to mark the International Mother Language Day and to honor all the languages ​​spoken by the people of Bangladesh.
Riyad Hasan said, "Participating in Coke Studio Bangla was like a dream for me. I hope this song will be on everyone's lips for a long time."
Tawfiq said, "There is no better song to start a new season than 'Murir Tin'."
Pollob said, "I am very happy to get the opportunity to present the Sylheti language in front of everyone on a big platform like Coke Studio. I am hopeful that the melody of this song will move everyone's mind." Source: UNB
TMT/Kamran/Sadi
---
Syed Mujtaba Ali Road, Moulvibazar-3200

©2023 The Moulvibazar Today