প্রিন্ট এর তারিখঃ ডিসেম্বর ৬, ২০২৩, ৫:৪৯ পি.এম || প্রকাশের তারিখঃ জানুয়ারী ৩০, ২০২৩, ৪:৩৬ পি.এম
Distribution of blankets among the cold-hit people in Moulvibazar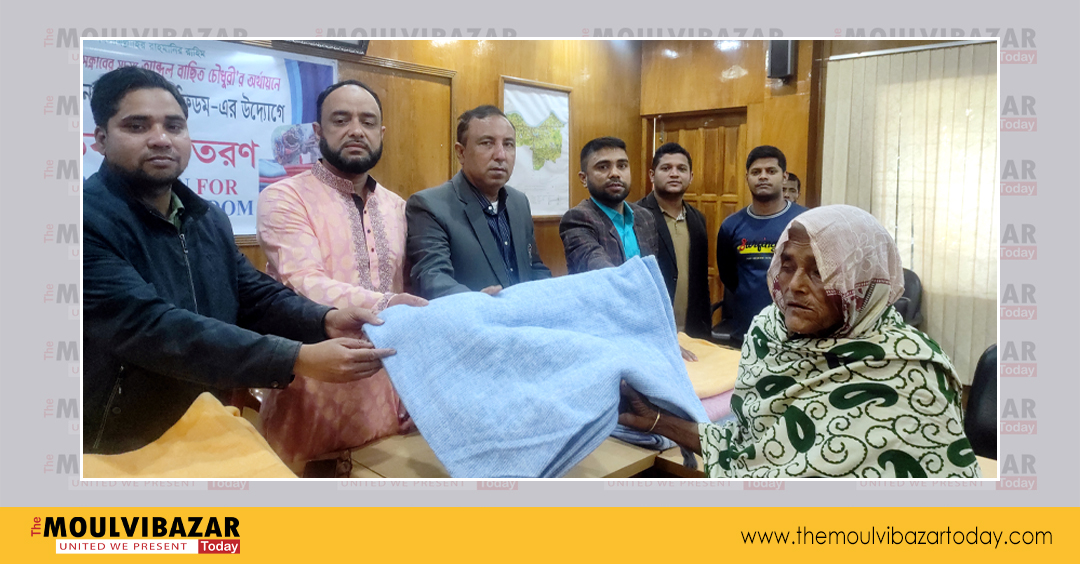 Under the initiative of Campaign for Media Freedom (CMF) and by the financial support of UK-Bangla Press Club member Abdul Basith Chowdhury Khukon, blankets were distributed among the cold-hit people in Moulvibazar.
These blankets were distributed in an event at Moulvibazar Municipal Auditorium on Monday (January 30) morning.
Fazlur Rahman, Mayor of Moulvibazar Municipality, was the chief guest. President of CMF Hussain Ahmed presided over and under the direction of general secretary Md Forhad Hussain, journalist Abdul Basith Chowdhury, member of the UK-Bangla Press Club, Syed Boytul Ali, district correspondent of Bangladesh Pratidin, spoke as special guests.
CMF Vice President Ashraf Ali, Finance Secretary Masum Bokhs Mahi, Sports Secretary Ripon Ahmed, Information and Technology Secretary KB Khan Bijoy, Gauhar Muhammad Jawad and other members of the organization were present.
TMT/Kamran/Radi
---
Syed Mujtaba Ali Road, Moulvibazar-3200

©2023 The Moulvibazar Today