প্রিন্ট এর তারিখঃ ডিসেম্বর ৬, ২০২৩, ৪:১২ পি.এম || প্রকাশের তারিখঃ ফেব্রুয়ারী ২২, ২০২৩, ৯:৩০ পি.এম
Farewell reception to Sylhet's DIG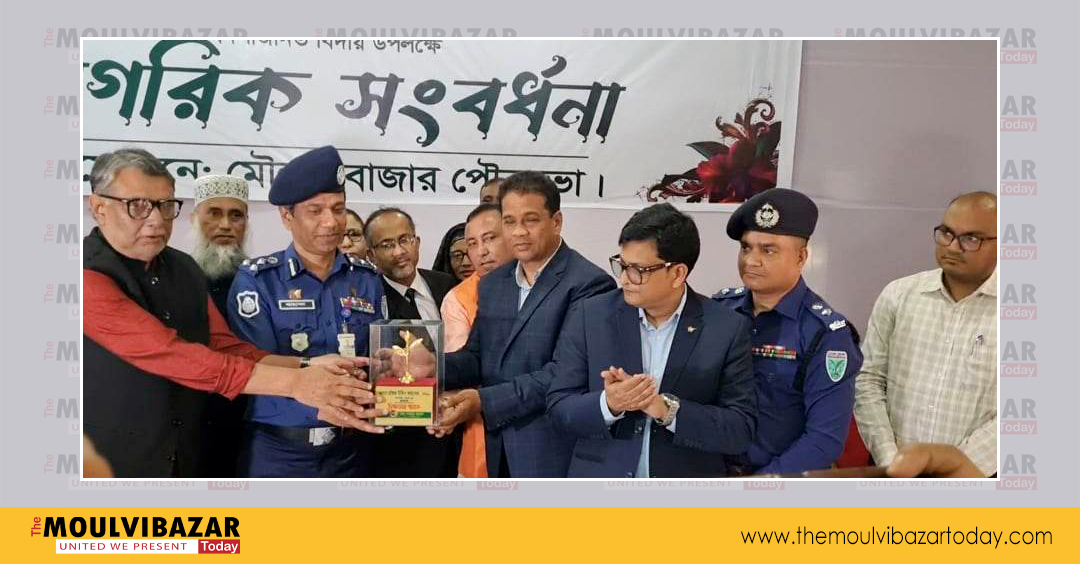 Sylhet Range DIG Mofiz Uddin Ahmed PPM has been given a farewell reception and honour by Moulvibazar Municipality. The reception was organized at the municipal meeting centre on Wednesday afternoon.
Member of parliament Nesar Ahmed(Moulvibazar-3), reserved constituency woman member of parliament Syeda Jahura Alauddin(Moulvibazar-Habiganj), deputy commissioner Mir Nahid Ahsan, superintendent of police Mohammad Zakaria, Roads and Highways Department engineer Md Zia Uddin and Freedom Fighter Jamal Uddin Ahmad along with high ranking officials of the administration, teachers, journalists, socio-cultural and political personalities were present.
The speakers recalled the outgoing DIG as a professional and enlightened officer highlighting various aspects of his colourful career.
TMT/Desk/Radi
---
Syed Mujtaba Ali Road, Moulvibazar-3200

©2023 The Moulvibazar Today