প্রিন্ট এর তারিখঃ ডিসেম্বর ৬, ২০২৩, ৪:১৫ পি.এম || প্রকাশের তারিখঃ ফেব্রুয়ারী ২৭, ২০২৩, ১১:১৫ পি.এম
Hands-on teaching going on in the field instead of classroom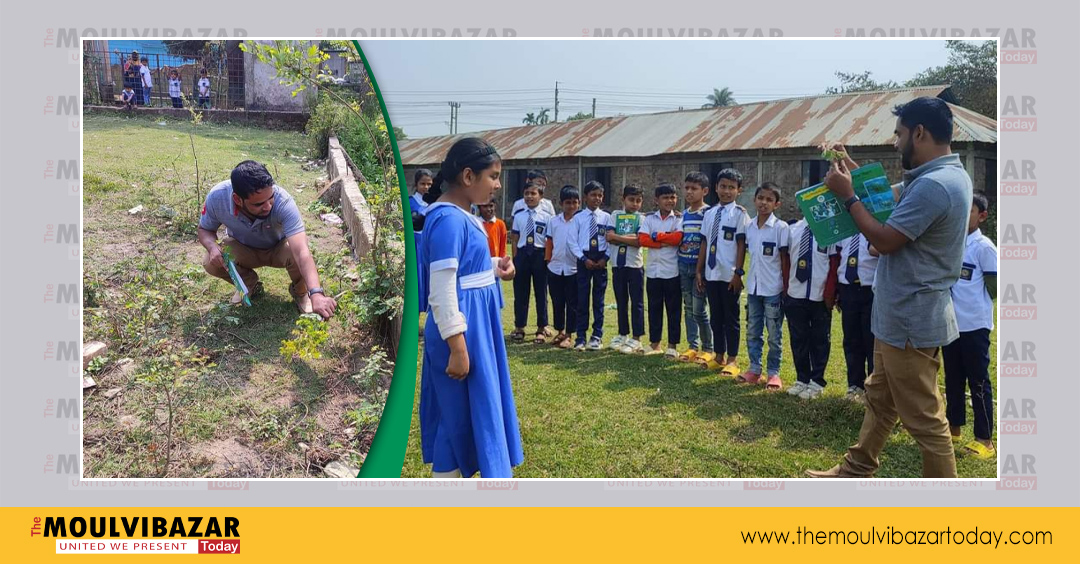 The head teacher suddenly appeared in the third-grade science class. He will take a class on plants today. The class started. During the class, students were taken around to the school premises to be taught using activity oriented (Hands-on) method of teaching.
There was a direct discussion about plants by going to the field.
It is about Juri Model Academy of Juri Upazila of Moulvibazar district. Monirul Islam, the head teacher of the school, took this class to the students on Monday (February 27) morning. Meanwhile, he took the students directly to the field to familiarize themselves with the leaves, flowers, stems, roots and branches of plants.
Later he himself shared the initiative with several pictures on social media Facebook to encourage others. In this age of creativity and competition, there is no substitute for hands-on learning to keep students ahead. Countries in the developed world have always prioritized hands-on education for students. If students acquire hands-on education, they can easily adapt themselves to any environment in the long run.
Monirul Islam said, "In addition to teaching from textbooks in the classroom, students can master any complex subject easily if they are taught hands-on in the field. Basically, I have taken the initiative to teach students in this way in addition to teaching them in the classroom."
TMT/Sadi/Delawar
---
Syed Mujtaba Ali Road, Moulvibazar-3200

©2023 The Moulvibazar Today