প্রিন্ট এর তারিখঃ ডিসেম্বর ৫, ২০২৩, ৩:৫১ পি.এম || প্রকাশের তারিখঃ ফেব্রুয়ারী ১২, ২০২৩, ১০:৪০ পি.এম
Joint meeting to improve the quality of education in Juri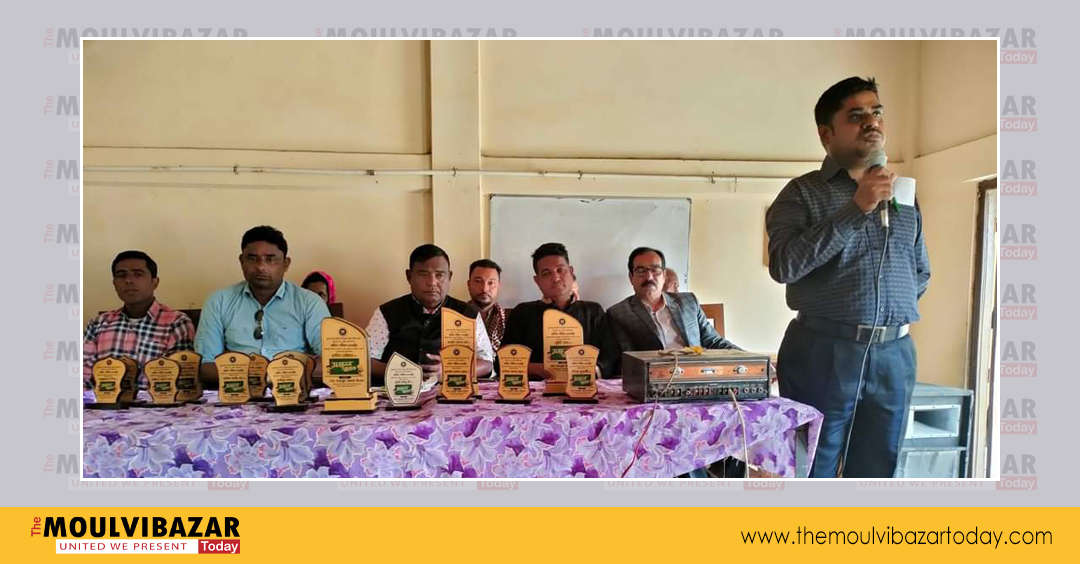 In order to improve the quality of education in Fultala Bashir Ullah High School of Juri Upazila of Moulvibazar, a joint discussion meeting was held with teachers, students, parents, managing committee and dignitaries of the area.
The discussion meeting was held in the school auditorium on Sunday (February 12) morning.
Under the joint direction of school assistant teacher Pinku Chandra Paul and Mahbubur Rahman Adil and under the chairmanship of Acting Headmaster Md. Arman Ali, Managing Committee President and Juri Upazila Awami League General Secretary Masuk Ahmed was present as the chief guest.
The newly elected chairman of Fultala Union Abdul Alim Shelu, managing committee member Nurul Islam, Ganesh Goala, Md. Quddus Miah, Pradeep Chandra Das, Rabeya Akhter, educationist member Nazmul Islam Lijon and all teachers and local dignitaries of the school were present as special guests.
In the discussion meeting, the speakers gave guidance on various issues to improve the quality of education and increase the pass rate.
Acting head teacher Md Arman Ali said, 'Last year the pass rate in SSC was 66 percent which is not very good. We are taking various steps this year and hopeful of good results.'
Masuk Ahmed, President of the Managing Committee said, 'The results were not good as the students could not attend classes due to the closure of the school due to the Corona epidemic.'
Abdul Alim Shelu, the newly elected chairman of Fultala Union, said, 'There was a distance between the teachers and the parents of the school due to which the students used to be more eccentric. Many parents would hold teachers accountable if teachers ruled. These issues have a negative impact on the SSC results.'
On this occasion, the crest was distributed among the first, second and third place holders of all classes in the last annual examination with the funding of Nazmul Alam Lijan, a student member of the school.
TMT/Kamran/Delawar
---
Syed Mujtaba Ali Road, Moulvibazar-3200

©2023 The Moulvibazar Today