প্রিন্ট এর তারিখঃ ডিসেম্বর ৬, ২০২৩, ৪:১০ পি.এম || প্রকাশের তারিখঃ সেপ্টেম্বর ১৩, ২০২২, ৬:২১ পি.এম
Saifullah Hassan UAE Correspondent of Inqilab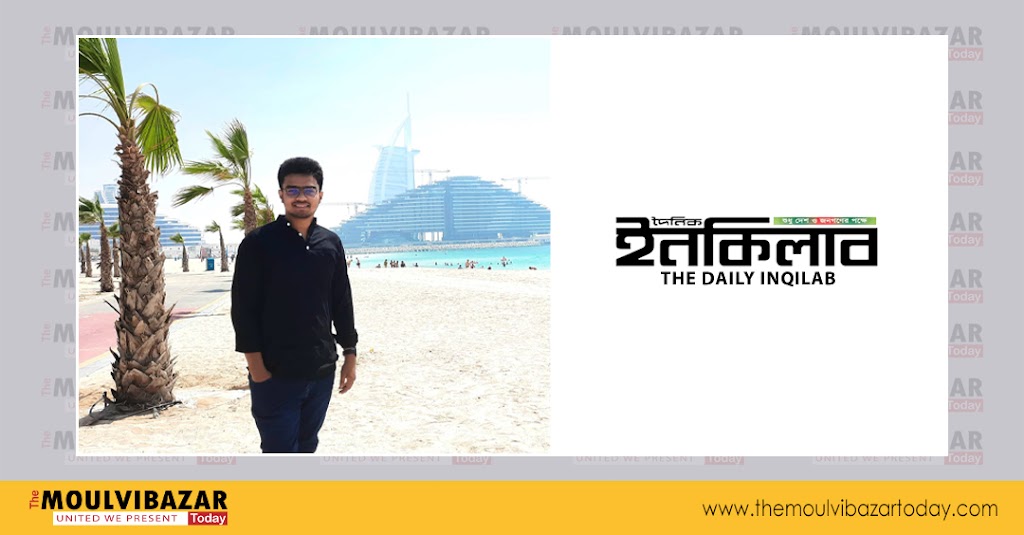 Saifullah Hasan of Moulvibazar has been appointed as the United Arab Emirates Correspondent of Daily Inqilab (online), the leading popular mass media of Bangladesh.
Daily Inqilab confirmed the appointment on Tuesday (September 13).
During his stay in Bangladesh, he worked as Moulvibazar correspondent of the country's popular online RisingBD, Sylhet regional daily Sylhet Mirror, senior staff reporter of AsiaBD24.com, and staff reporter of the widely circulated Patakurir Desh newspaper of Moulvibazar. Besides, he is also an Associate editor of the online news portal Jurir Somoy.
Can contact for any news-related information.
Email: saifullahpress@gmail.com
Asking everyone's prayers, Saifullah Hasan said, 'I have done journalism for several years while living in Bangladesh. Even after coming abroad, I got involved in the media arena. Thanks to the authorities for giving me the opportunity to work in the country's top newspaper Daily Inqilab family. I will always try to provide honest news. And will always work with expatriates.'
Moreover, he asked for cooperation from all the journalists of the Emirates.
TMT/Desk/Kamran
---
Syed Mujtaba Ali Road, Moulvibazar-3200

©2023 The Moulvibazar Today