প্রিন্ট এর তারিখঃ ডিসেম্বর ৬, ২০২৩, ৫:৫২ পি.এম || প্রকাশের তারিখঃ মে ২৮, ২০২২, ২:১৬ পি.এম
The best teacher of Moulvibazar is Roksana Akhter and institution The Flowers KG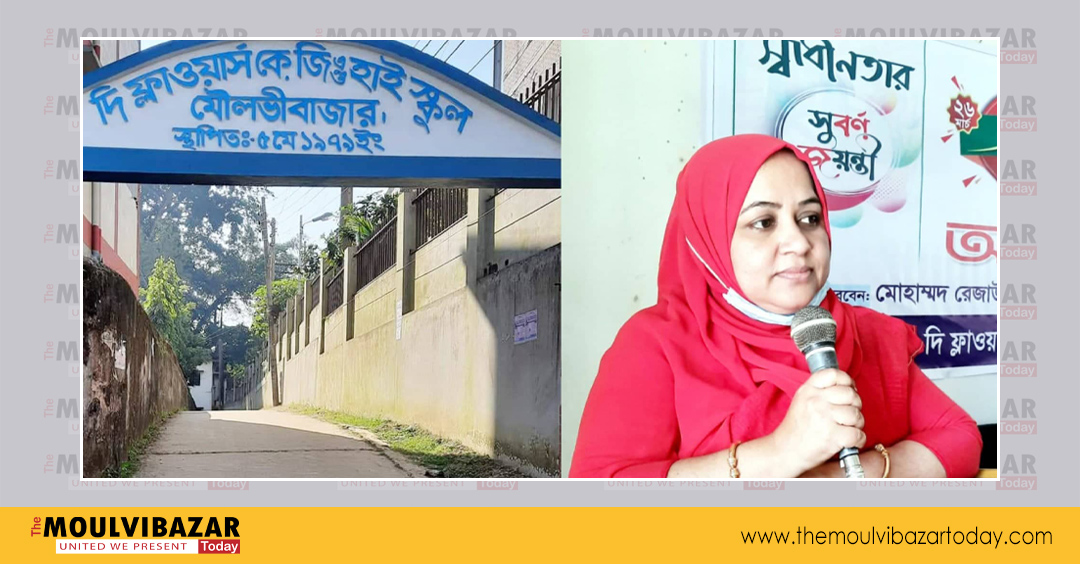 Roksana Akhter, teacher of The Flowers KG & High School in Moulvibazar district has been selected as the best teacher in Moulvibazar district in the secondary school branch of National Education Week-2022. At the same time, The Flowers KG & High School has become the best secondary school in the district.
The National Education Week Celebration Committee at the district level on Wednesday (May 25) selected her as the best teacher in the district and the best institution The Flowers KG & High School for ensuring the quality of education and making multifaceted contributions to the field of education. The Flowers KG & High School has been the best in the Moulvibazar district in a total of 11 events.
Roksana Akhter joined The Flowers KG & High School in Moulvibazar in January 2007 as an Assistant Teacher (Biology). Since joining, she has been performing her duties as a teacher in the institution with great reputation, honesty, competence, thoughtfulness, and efficiency. She has received training in various subjects including training of trainers to improve the quality of education. In 2014, he worked as a master trainer.
Nominated by the Ministry of Education of the Government of Bangladesh, she received a scholarship as a science teacher in 2019 and received training from Wellington College, New Zealand, and Manukau Institute of Technology Auckland. During her time in Corona, she took online classes for students on various pages and groups on her own initiative in addition to her own school classes. That's when she started creating science content for different classes. She has uploaded more than two hundred contents in the Shikkhak Batayan. She has taken classes on his own online page as well as two YouTube channels. In recognition of this, the A2I and Batayan authorities nominated her as the district teacher ambassador of the Moulvibazar district in April 2021.
She has also developed an online platform called 'Learn Biology' in her personal initiative which is connected to the Shikkhak Batayan as an online school.
Students are like children to this dedicated teacher. She always shared the success stories of past and present students. She has written and continues to write about 60 success stories to inspire alumni. Thousands of students are being inspired by her work. She is like a mother to the students. Teacher Roksana Akhter has worked for the British Council International School Award and received the British Council International School Award 2022-24.
Meanwhile, the President of The Flowers KG & High School, Moulvibazar District Deputy Commissioner Mir Nahid Ahsan, and all the teachers and guardians, including the headmaster, congratulated her on her success and wished her continued success.
TheMoulvibazarToday/OmerFaruk/Kamran
---
Syed Mujtaba Ali Road, Moulvibazar-3200

©2023 The Moulvibazar Today