প্রিন্ট এর তারিখঃ ডিসেম্বর ৬, ২০২৩, ৪:০৪ পি.এম || প্রকাশের তারিখঃ জানুয়ারী ২৮, ২০২৩, ১০:৩০ পি.এম
Two people died between the collision of Pickup and CNG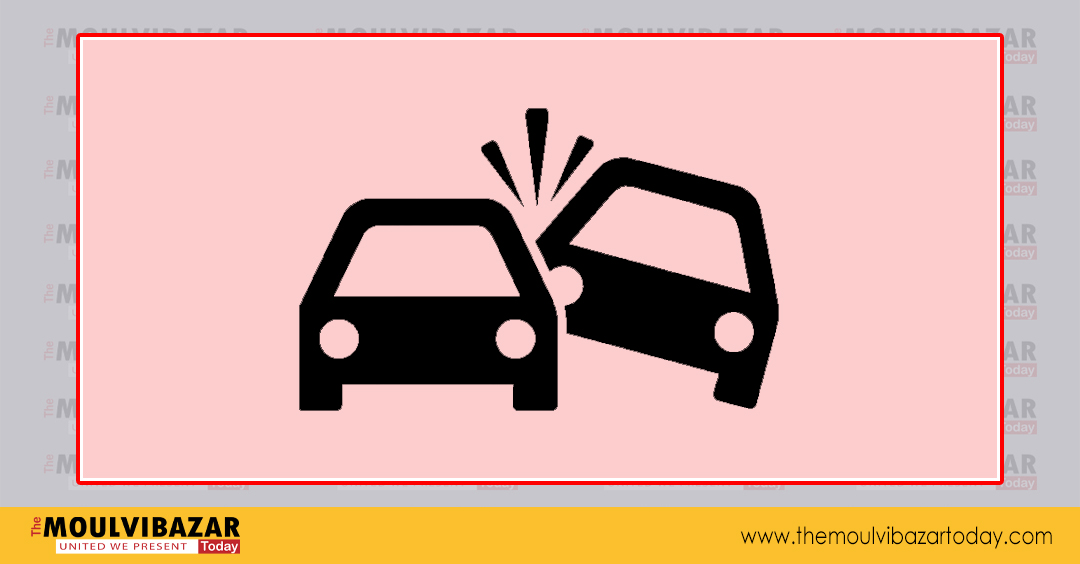 Two people, including the driver of the CNG autorickshaw, were killed in a collision between a Pickup van and a CNG autorickshaw at Srimangal in Moulvibazar. Apart from it, another passenger of the CNG autorickshaw was seriously injured in the incident.
The accident happened on Saturday (January 28) at noon next to Sakhina CNG Re-Fueling and Filling Station on Habiganj Road in Sreemangal Suburb of Dhaka-Moulvibazar Regional Highway.
The deceased are Salah Uddin (35), son of Dudu Mia, owner of Zamzam Pharmacy on Sagardighi road in the city and Dudu Mia of Sarkar Bazar area of ​​Bhunbir Union of the Upazila, and Ali Akbar (34), son of Ramzan Ali, a CNG auto-rickshaw driver, of Shazen Village of the same union.
It is known that the CNG-powered autorickshaw coming from Bhunvir area of ​​the upazila to Srimangal collided head-on with a pickup truck coming from the opposite direction when it came near the Sakina CNG station on Habiganj Road in the suburbs. At that time, the locals rescued the CNG driver and the passengers and informed the fire service. The fire service personnel rescued three seriously injured people from the spot and took them to the Upazila Health Complex. As the condition of two of the injured was critical, they were referred to Moulvibazar for first aid. On the other hand, another was admitted to Upazila Health Complex.
When two seriously injured people were taken to the emergency department of Moulvibazar Hospital, the doctor on duty referred them to Sylhet Osmani Medical College Hospital as their condition was critical. Soon after the treatment, the CNG driver passed away. On the other hand, relatives of the deceased confirmed that Salah Uddin died before reaching Sylhet Medical.
SI Md. Rakib bin Islam, in charge of Sreemangal Highway Police Outpost, said that there was a lot of fog when the accident happened in the morning. They went to the spot after receiving the information and brought the twisted CNG to the outpost. They could not catch the other car despite many efforts. However, the effort continued.
TMT/Kamran/Radi
---
Syed Mujtaba Ali Road, Moulvibazar-3200

©2023 The Moulvibazar Today