A total blockade is going on in Moulvibazar. On Tuesday morning, BNP, Jubadal, Swachhasebak Dal, Chhatra Dal leaders and activists picketed on the road and held a protest march in support of the blockade on the Moulvibazar section of the Dhaka-Sylhet highway.
It was led by senior vice president of Moulvibazar district BNP, former municipal mayor Faizul Karim Mayun, vice president of district BNP and president of Sadar Upazila BNP Moazzem Hossain Matuk, vice president of Jubodal central executive committee and president of Moulvibazar district branch Zakir Hossain Ujjal, convener of Swachsevak Dal Moulvibazar district branch. GMA Muktadir Raju, Farmers Dal Moulvibazar District Branch Convener Shamim Ahmad, District BNP Joint General Secretary Abdur Rahim Ripon,District Youth Dal General Secretary MA Muhit, Sadar Upazila BNP Acting General Secretary Maruf Ahmad, Publicity Secretary Tofail Ahmed Tuel, Sadar Upazila Youth Dal Convener Hafez Ahmad Mahfuz, Senior Joint Convener Amir Mohammad, District Chhatra Dal General Secretary Akidur, Rahman Sohan, Senior Joint Secretary Shahan Chowdhury, Joint Secretary Sohag Ahmed, Moulvibazar Government College Chhatra Dal Convener Jony Ahmed, Municipal Chhatra Dal Convener Iham Mojahid, Joint Convener Maknunur Rahman etc.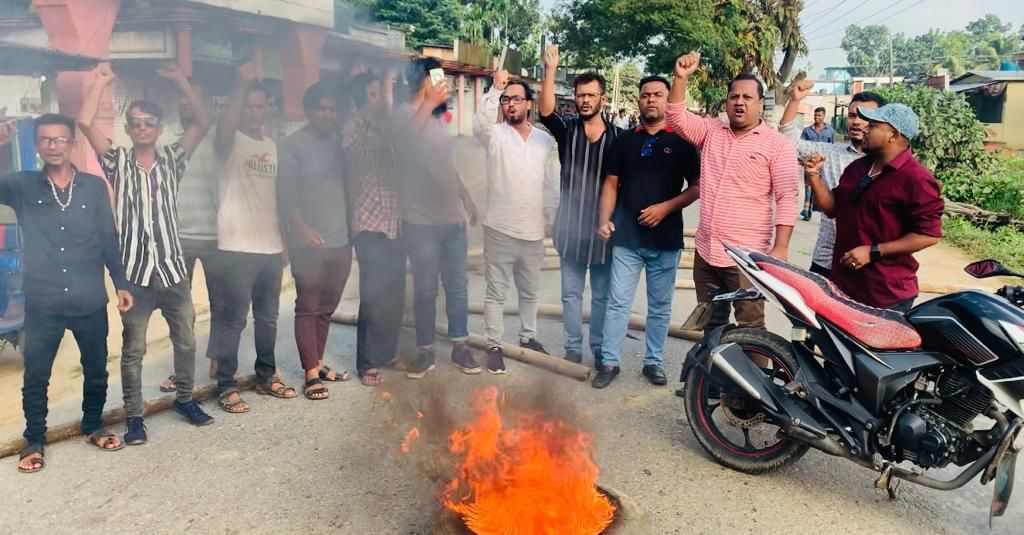 District BNP senior vice president, former municipal mayor Faizul Karim Mayun said, we are now in the final struggle. Our democratic movement will continue until the desired goal is reached. We will not return home without success. Millions of BNP leaders and activists cannot be removed from the streets by prosecution and torture.
At the end of the protest rally, Vice President of Central Jubo Dal and District Jubo Dal President Zakir Hossain Ujjal said that this anti-people government will not be able to suppress the movement to bring back voting rights and democracy through lawsuits, attacks, killings and torture. The democratic movement called by BNP has the support of the people of the country.

More News...